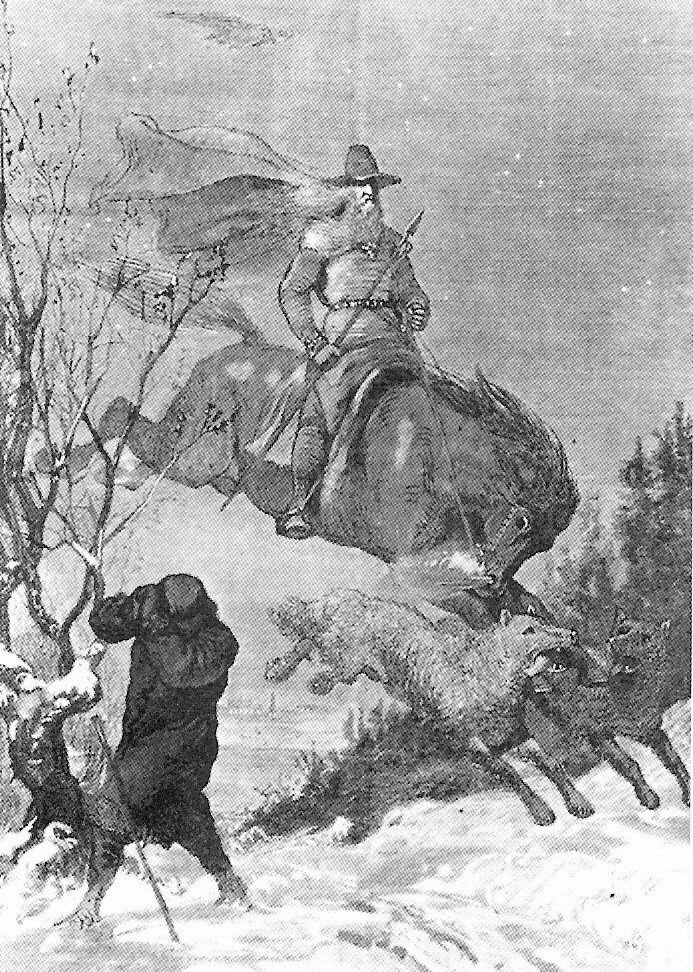 Nevermind the Greek Saint Nicolai, it's Odin who lay down the foundations of our modern day pale imitations. Odin, Norse god of wisdom, poetry and, of course, war. Forget Santa and the nasally challenged Rudolph, Odin crossed the skies on his eight legged steed Sleipnir.
"Here, at the beginning of the Santa Claus legend, we find a figure who unabashedly embodies the kingly qualities of generosity and martial valor. A monarch, beloved of his people, the gift-bearing Odin is an undoubted paragon of traditional virtue — far removed from the heroes of our pacifistic, cowardly, miserly, neo-puritanical world, and a far cry from the overweight, innocuous Santa Claus depicted in contemporary advertising. "
William de Vere
Nevertheless, these essential traits never really went away, they were merely subsumed by mass culture. Like those members of the public who cross the Dice Studz' path in Macdonalds or Greggs, it was dangerous to come across Odin and the Wild Hunt. You could be swept away or cursed, and Odin treated onlookers badly too!
Odin dropped gifts as he rode, at the foot of his sacred pine. I found two books, a diary, some socks and six pens. Odin wore a long blue, hooded cloak to observe the folk around their fireside to see if they needed any help. I always feel somewhat abashed when meeting beggars in the street. My advice on " poor life choices" is seldom well received…
The children of old filled their boots with straw and carrots for Sleipnir. Odin relayed them with gifts in return. My own children cleared two sacks of gifts in seconds and my reward was the set up instructions for a laptop.
To all gentlemen and players who we have encountered this year, I wish you a happy Christmas and a brilliant new year! Nevermind goodwill to all men, let's roll like the old days!